At Kingswood, we're all about catching the spirit and making our residents smile! During these challenging times, our goal is to provide support to our residents and do everything we can to keep spirits bright! Our team hosted a parade throughout our community while wearing matching team shirts and playing music. We invite you to view the parade below and 'Catch the Spirit' with us!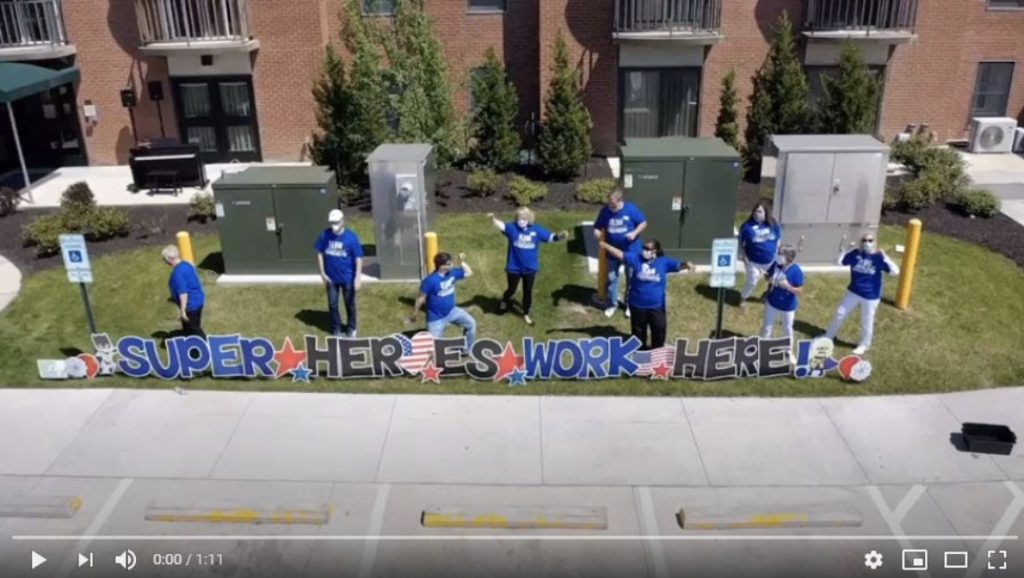 We Are Here for Our Residents!
"Thank you to all for everything you are doing! We appreciate your communication to us families! My mom in Assisted Living says she's being well cared for and greatly appreciates having good meals delivered daily, books on CD to listen to and a big shout out to Brooke for showing my mom videos that I email her of her grandkids in Florida! What a boost that has been!"
"We feel safe and cared for here at Kingswood. The staff has quickly become our family and constantly reminds us why this is our home."
"My mother is a resident of the Independent Living community at Kingswood. I greatly appreciate the dedication and work of the staff to protect themselves and the residents. Kingswood was ahead of the curve in putting protocols in place. It isn't fun for anyone to shelter in place. I know everyone is looking forward to a return to the dining options and the wide range of activities Kingswood offers. Keep up the good work. Stay safe. Stay healthy."
"We are in difficult circumstances caused by the pandemic called coronavirus. All of this through no fault of our own. Lots of negative thoughts and feelings can occur, but let's focus on the positives:
We live at Kingswood! It turns out that we have a very caring and protective staff willing to work very hard to serve the residents.
Dining services deliver our food with a smile and a wish to 'have a nice day'.
Our health is monitored daily by having us report in.
There is more evidence that residents are involved in caring for one another. People are phoning others to check on how they are doing. This has promoted the 'keeping-in-touch attitude'.
We have been here for 17+ years and seen many changes. We like what we are seeing now. We give a big, sincere and heartfelt 'thank you' for all you are doing."
Call us today to find out why NOW is the perfect time to start making a plan for your future. Our remaining villas and apartments are filling fast, especially now! (816) 673-2835