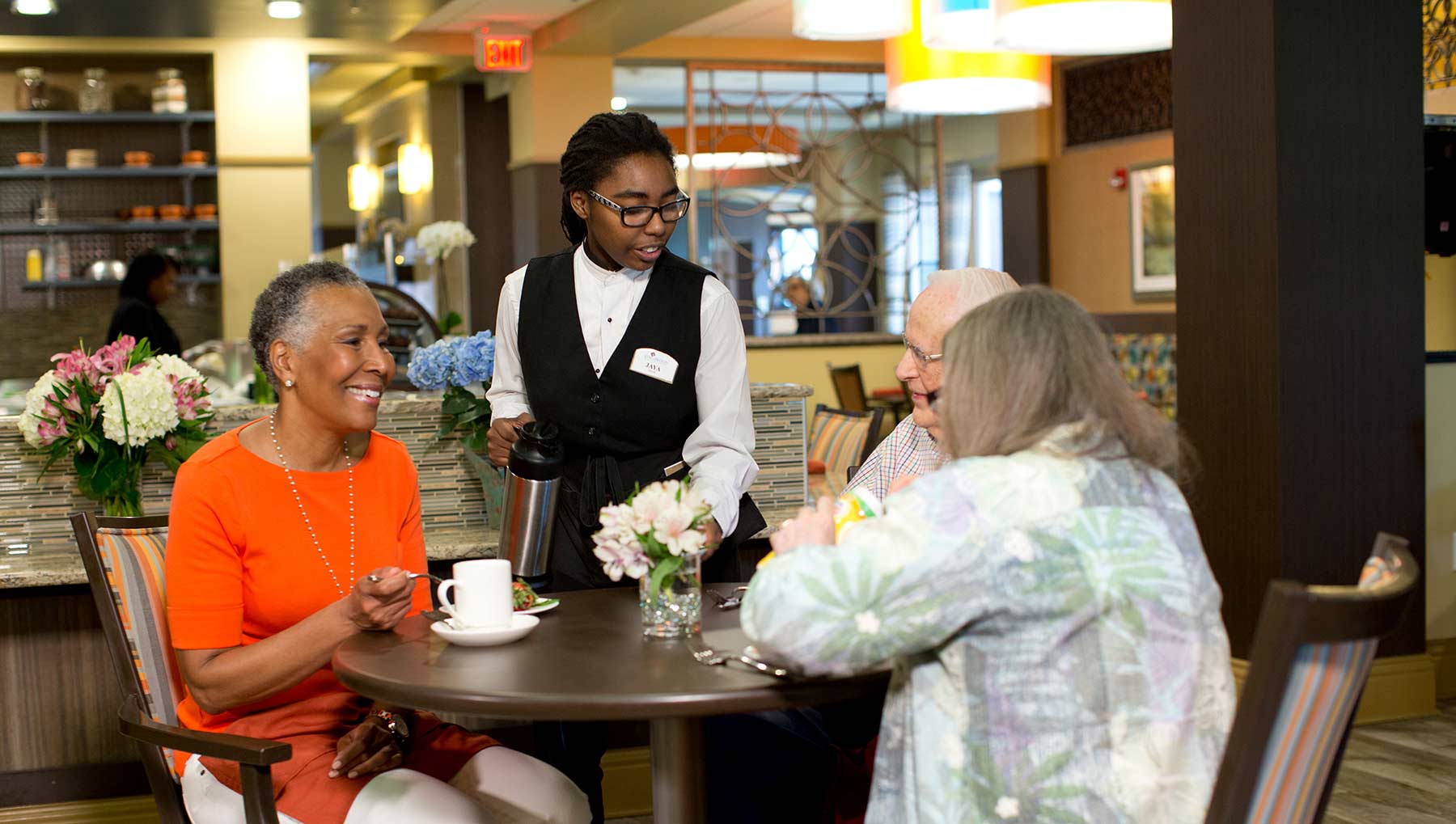 Come Work with Us!
As an employer of choice, Kingswood offers a competitive compensation structure, strives to improve personal and professional development, encourages the expansion of educational opportunities and assures a safe work environment. Full-time employees are eligible for enrollment in the following benefits after 60 days of employment: Medical, dental and life insurance; bereavement, PTO and holiday pay, and a retirement savings plan.
If you are interested in joining our team and seeking full-time (FT), part-time (PT) or as-needed (PRN) employment for days, evenings, nights and/or weekends, please click the link below to view current job listings. Please feel free to submit your resume for the position(s) you're interested in applying for. A hiring manager will review your information and will contact you if they're interested in scheduling an interview. Thank you for applying and considering joining the Kingswood family.
– The HR Staff at Kingswood Senior Living
Kingswood Senior Living is an Equal Opportunity Employer. All qualified applicants will receive consideration without discrimination because of race, color, religion, sex, age, disability, national origin, or Veteran status. Kingswood Senior Living fully complies with the Americans with Disabilities Act and will not discriminate against any applicant because of a person's mental or physical disability. If you have a disability and would like to contact us regarding the accessibility of our website or need assistance completing the application process, please contact us at (816) 398-7465.