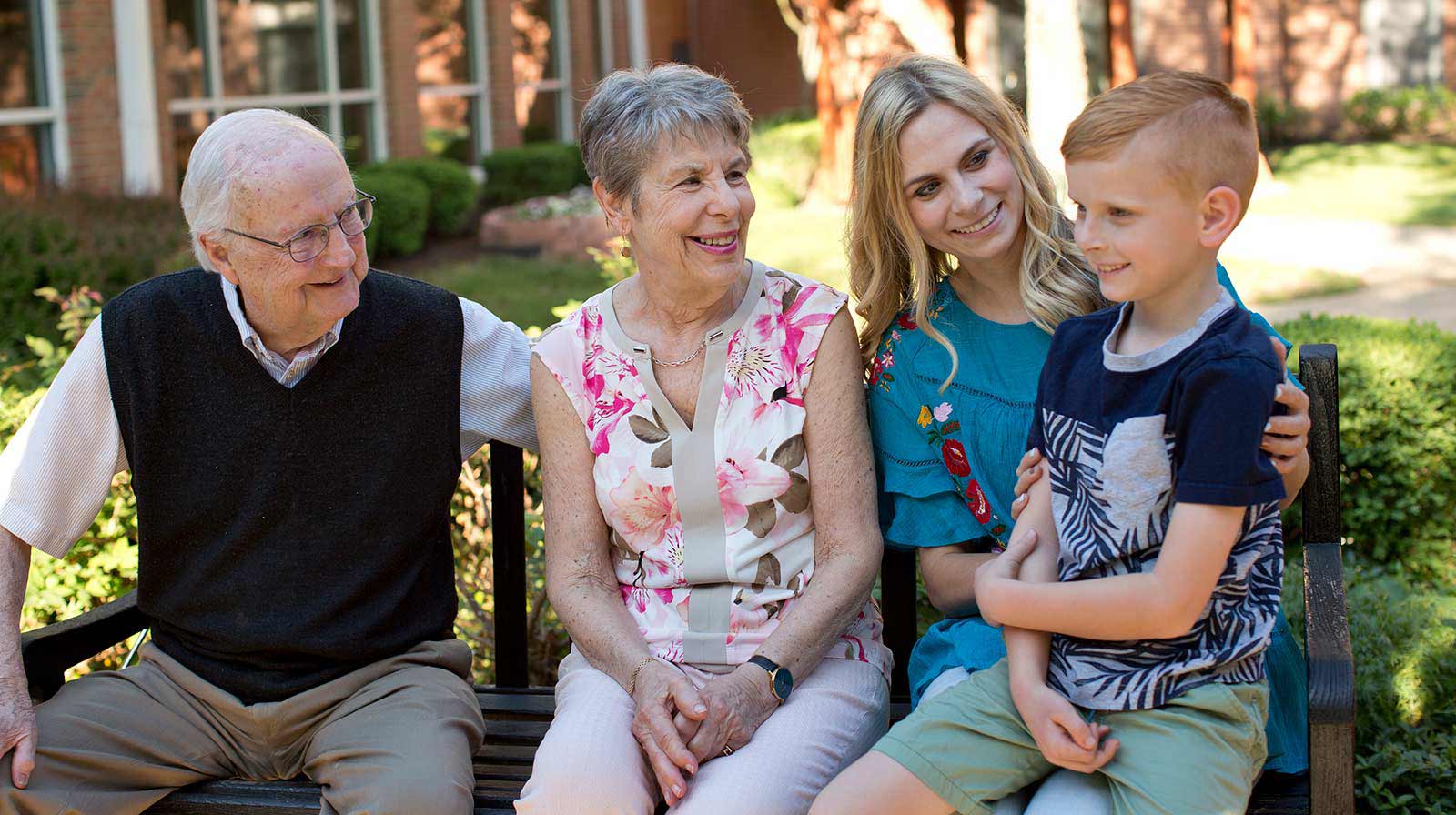 Family Resources
Here are some resources to help you or your loved one make an informed decision about senior living.
Age-Restricted
Most retirement communities require that residents have reached a given age before moving in. You'll find 62+ is a common benchmark for Life Plan Communities. Kingswood is open to seniors ages 62 and up.
Assisted Living
Assisted living communities typically provide services that allow residents to maintain a degree of independence while offering a helping hand with the activities of daily living such as bathing, grooming, dressing and taking medications.
Entrance Fee
Communities often charge a one-time entrance fee. It's an up-front sum to help cover community operating expenses to prepay some of the fees that come with offering access to continuing care for life. The entrance fee at Kingswood ensures priority access to the Courtyards Assisted Living and Memory Support and the Health and the Health & Rehabilitation Centers Long-Term Care neighborhoods.
Independent Living
In an independent living community, residents are capable of living in a residence with or without assistance.
Life Care
Life Care is a term often used to distinguish communities that offer lifestyles and care – for life. These types of communities are referenced by contract types and offer all levels of care including Independent Living, Assisted Living, Memory Support, Long-Term Care. Type A Life Care contracts require a larger upfront entrance fee and monthly fee, but fees are predictable for the higher levels of care since you pay for health care up front, whether you use it or not. By contrast, Type B contracts or Modified contracts and Fee-for-Service contracts, offer a lower entrance fee and monthly fees with a possible discount on health care services, when and if you need them.
Life Plan Community
Also known as Continuing Care Retirement Communities, Life Plan Communities are senior living communities that provide multiple lifestyle options and choices, generally including independent living, assisted living, memory care and skilled nursing.
Long-Term Care Insurance
Long-term care insurance is a type of insurance developed specifically to cover the cost of long-term skilled nursing, assisted living, home health care and other long-term care services. These services are usually not covered by traditional health insurance or Medicare.
Medicare
The federal health insurance program called Medicare is designed for people who are 65 and older, certain younger people with disabilities, and people with end-stage renal disease. Medicare Parts A, B, C and D cover specific services and care.
MedicareAdvantagePlans.org
MedicareAdvantagePlans.org's mission is to help current and future subscribers develop their understanding of Medicare so that they can navigate this complex system with confidence.
Medicaid
Financed by state and federal governments, Medicaid is the program of medical assistance designed for those unable to afford regular medical service. It is a program designed to fund care in a Long-Term Care setting.
Memory Support
A specialized type of elder care, Memory Support is tailored specifically for the needs of individuals with Alzheimer's, dementia or other cognitive disorders.
Short-Term Rehabilitation
These services are designed to help an individual recover from an injury, operation, stroke or illness. These may include physical, occupational and speech therapies as well as Memory Support. In most cases, services are planned to help the patient return as closely as possible to pre-challenge levels. The services may be residential (inpatient) or outpatient, and may be short- or long-term, depending on the needs of the patient.
Skilled Nursing Care
Skilled nursing care facilities, often referred to as nursing homes or health care centers, are licensed health care communities that are inspected and regulated by a state's Department of Health Services. They offer long- and short-term care for individuals who need rehabilitation services or who suffer from serious or persistent health issues that are often too complicated to be tended to at home.
Quick Links
AARP is a membership organization leading positive social change and delivering value to people aged 50 and over through information, advocacy and service.
The Administration on Aging provides home and community-based services to millions of older persons through the programs funded under the Older Americans Act.
The Alzheimer's Association® is the leading voluntary health organization in Alzheimer's care, support and research.
The Arthritis Foundation provides members with specialist referrals, Arthritis Today magazine and updates on the newest research.
Cargiver.com offers support and guidance for family and professional caregivers through newsletters, online discussion, Today's Caregiver magazine, chat rooms and more.
Caring Connections is a national consumer and community engagement initiative to improve care at the end of life, supported by a grant from The Robert Wood Johnson Foundation.
Elder Law Answers supports seniors, their families and their attorneys in legal issues surrounding aging.
Family Caregiver Alliance addresses the needs of families and friends providing long-term care at home.
GovBenefits.gov is the official benefits site of the US Government with information on over 1,000 benefit and assistance programs.
Hospice Foundation Of America exists to help those who cope personally or professionally with terminal illness, death and the process of grief and bereavement.
VA.gov explains U.S. Government Veterans' Affairs benefits to assist eligible Veterans and dependents with the expense of intermediate or skilled nursing care.
Have questions? We have answers.
.