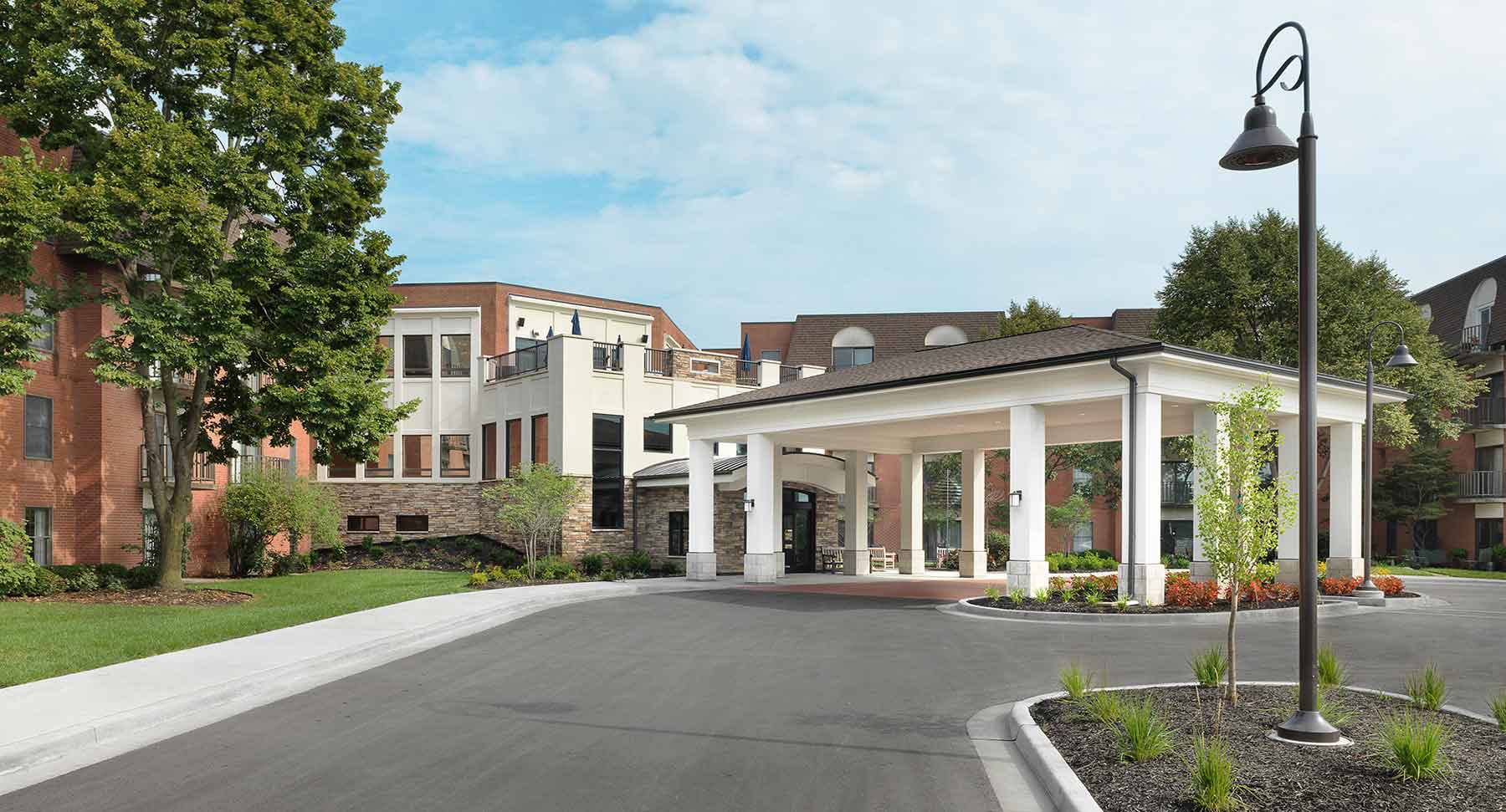 Thanks for connecting with us!
One of our great staff members will be in touch with you soon. We can't wait to find out more about you and welcome you to our KC community!

The residents of Kingswood have a lot to say about the community.
"The villas at Kingswood are such a great value compared to other villas in the area. You get so much more for your money. They are a hidden gem."
"It's great to have the extra health care options, as needed, at a reduced rate. In other communities, you would be paying for something that you may not need. The villas are nestled in a neighborhood with a community campus right there for you. My fitness center, pool and social hub are all right there. The villas are spacious, have large, two-car garages and some have fully finished basements. It's almost like I never left my home. But now I also have peace of mind and security."
"I admit, I was hesitant about moving into a one-bedroom apartment, but I can't believe how spacious it is. It's perfect for me. Plus with all the amenities available – like the dining room, Bistro, pool, fitness center and hair salon – there's a lot of time I'm not even in my apartment! There's so much to do and so much going on. Everything I could possibly need or want is right here. Under one roof."
One thing that I tell people about that speaks well for Kingswood is the number of staff people who have been here for a long time...I think is it remarkable in this day and age when people change careers so quickly.
"There are more choices than any other community in Kansas City. Two restaurants and so much more. And an amazing culinary staff."

"With my parents living here, a huge weight has been lifted. At Kingswood, they are safe and secure, and I know they have the support they need. Plus, if their health care needs change, they offer Short-Term Rehabilitation and Long-Term Care right on site; they don't have to go to a different place."

Family of Kingswood Resident
"First and foremost, I know my mom is safe and secure here. Plus, everything has been newly remodeled, and you have such a welcoming feeling. Residents have access to beautiful outdoor patios and a community porch. Families really enjoy sitting out there when they are visiting."
Family of Kingswood Resident
"I was the Activities Manager at Kingswood for years. I loved working here so much I decided to retire here. I moved into a studio apartment and love it. The location can't be beat. Kingswood is right on the state line and it's only 15-20 minutes to anywhere you want to go." - Jeanie Hill
Former Employee and Kingswood Resident