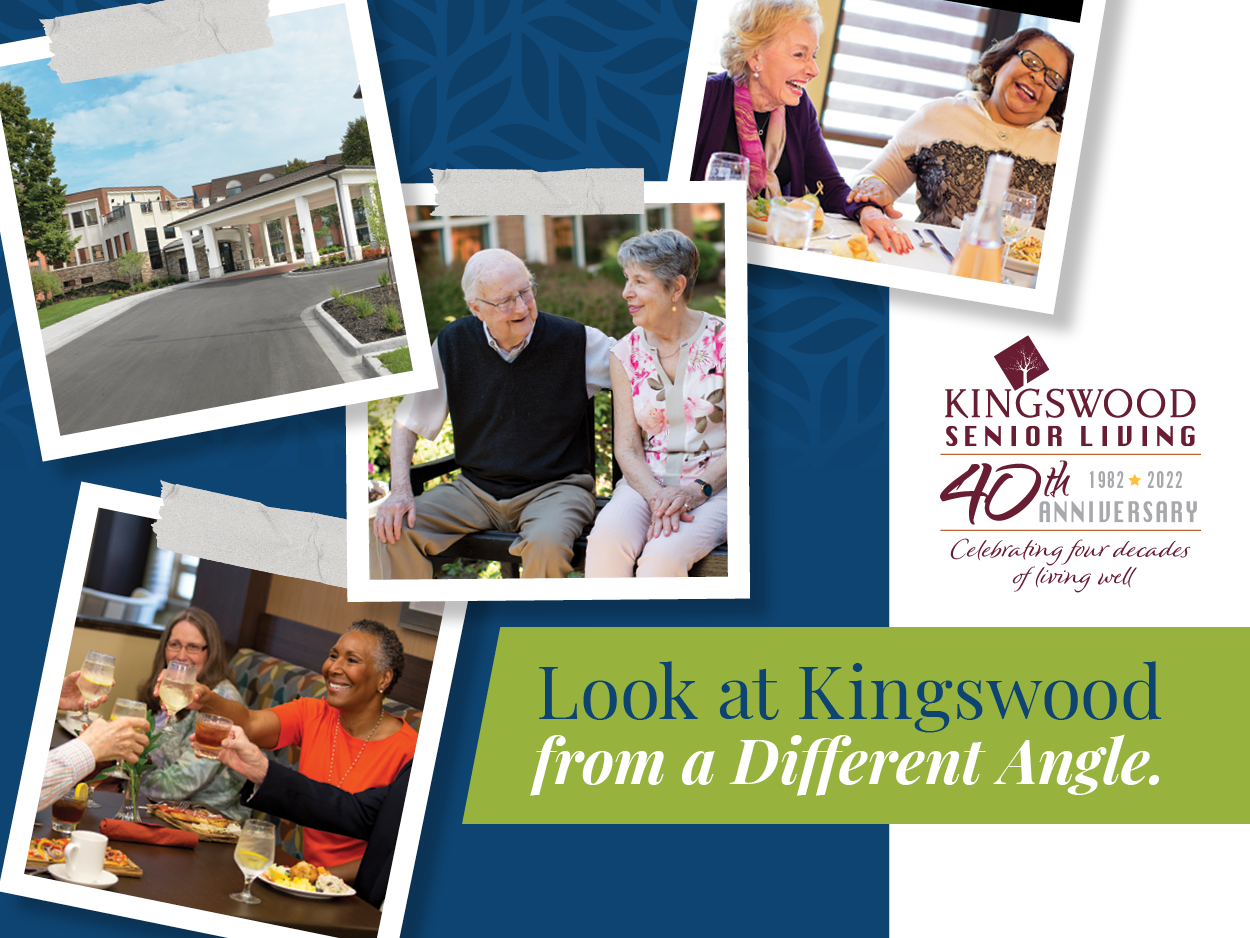 Resident Panel and Luncheon
There's a lot to love about the Kingswood lifestyle. We're giving you a fresh perspective of what life is really like through the eyes of our residents.
Join us to get the inside scoop on how Kingswood's lifestyle, services, amenities, and the security of a Life Plan Community can help you create a forever plan no matter what life throws your way. Hear true stories from those who know us best – the people who have chosen to call Kingswood home.
Call today or register below to reserve your space. (816) 539-4065.