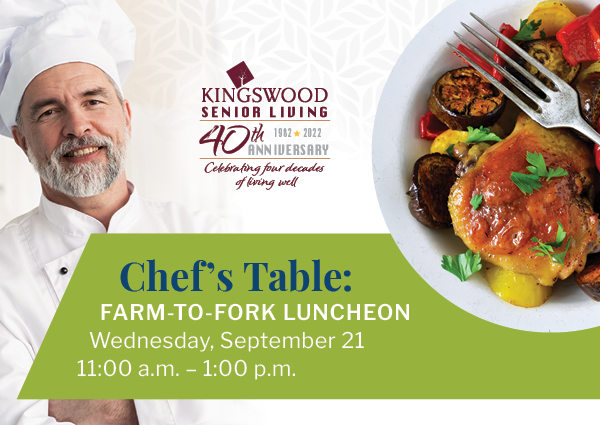 Farm-to-Fork Luncheon
For the first time, the Chef's Table, an exclusive, resident-only dining event, is open to only 30 special guests.
This is a rare opportunity to get a taste of Kingswood. Our award-winning executive chef, Jess Head, creates delicious, from-scratch meals using only the finest farm-fresh ingredients from local vendors – including Liberty Fruit Co. and local farmers.
This event sells out in minutes. Reserve your seat today to savor our signature culinary experience – one of the many reasons residents love calling Kingswood home. RSVP by using the form here, or call us at (816) 545-9049.