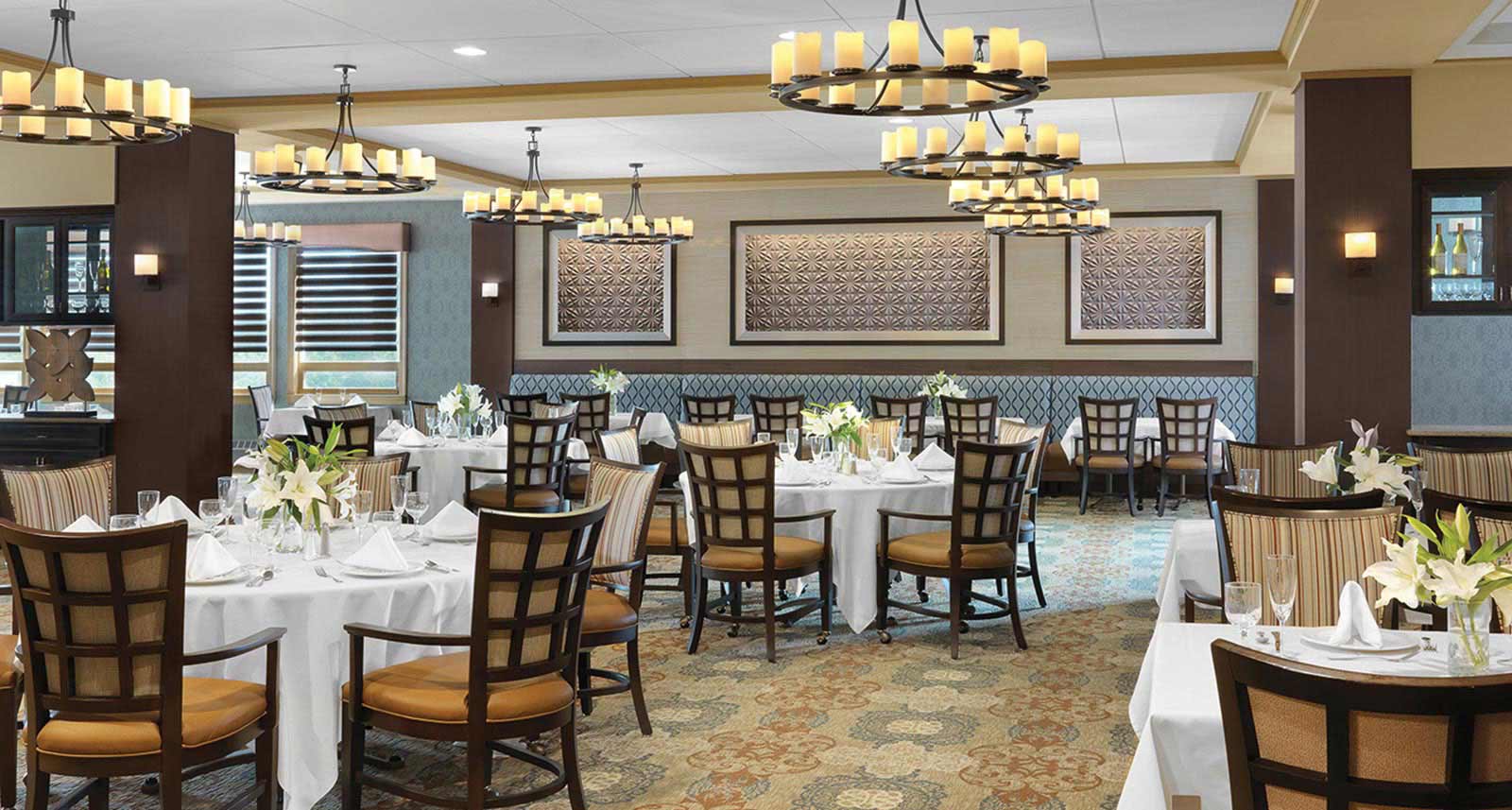 Kingswood COVID-19 Update
May 25, 2021
We understand that recent CDC guidance has raised the question of how our daily operations and procedures might change. While the guidance states that fully vaccinated individuals can visit with each other, there are some restrictions that will remain in place for Kingswood in each level of living. These are based primarily on CDC guidance and Jackson County positivity rates, which are still above 5%. To open up more fully we want the county rate to be in the green or below 5% for several consecutive weeks.
Based on this guidance, Kingswood will practice specific protocols as follows:
For Independent Living – Indoor visitation in apartments with screening of visitors will continue. Masks should be worn by visitors when in common areas. We strongly recommend that villa and Independent living residents wear masks while out of their apartments or villas. If a villa or Independent Living resident travels to the fitness area or other areas within the main building, masks should be worn. No guests in main/common dining areas or other common areas until after July 4 (assuming the Jackson County positivity rate is green) or below 5% for two consecutive weeks.
For Health Care and Assisted Living – Scheduled/limited visitation with current guidance will continue for HC and AL. Vaccinated residents of AL are still required to wear masks when out of building two (e.g., going to the mailbox, dining room or first floor exercise rooms), but can be mask-free when traveling around building two. This is the same for Health Care residents, e.g, communal dining and activities without masks but wearing masks if travelling to beauty shop or to outside appointments. Anyone who is unvaccinated should wear masks at all times when not in their own apartment or room.
Staff in all levels of care will continue to be required to wear surgical masks (paper). Unvaccinated staff that work in Assisted Living and Health Care are required to continue weekly COVID testing.
All vendors who enter the building are required to screen and wear masks at all times.
Please stay vigilant, wear your mask and wash your hands. As always, you can contact us with questions.
Sincerely,
Sergio del Pino, Executive Director
Mary Murphy, Director of Health Services
Karlene Witt, Assisted Living Counselor
Dianne Kramer, Foundation Director and Health Care Navigator